2018 was a great year, and we are feeling optimistic that 2019 will be even better! Here are a few New Year's resolutions that you could implement if you'd like to help make the world a better place this year:
Cut down on single use plastics
Single-use plastics are very damaging to the environment. Thankfully, many countries are now introducing policies to reduce consumption, such as regulating plastic bag use. You can do your part for the environment by cutting down on your single-use plastic consumption by using reusable water bottles, avoiding plastic bags or choosing a reusable cup for your morning coffee.
Random acts of kindness
Whether it's checking in on an elderly neighbour or making a donation to a food bank, make acts of kindness a habit in 2019. Not only will this make a difference to the lives of those that your kindness touches, but it can also have a positive impact on your health, make you feel happier and help you develop stronger relationships.
Volunteer your time
Always wanted to volunteer, but never got around to it? Make 2019 your year! Volunteering your time with a charity or in your community can be a great way to make an impact. Whether it's helping serve food in a soup kitchen or caring for animals, it'll feel great to be actively helping a cause that matters to you.
Give consistently to the causes you care about
According to Network for Good's donation data, the average recurring donor will give 42% more in one year than those who give one-time gifts. If you have a cause or a charity that you are passionate about, you can support it throughout 2019 by setting up a recurring donation in your Impact Account.
What New Year's resolutions have you set yourself for 2019? Let us know at @wearechimp!
Happy New Year from Charitable Impact!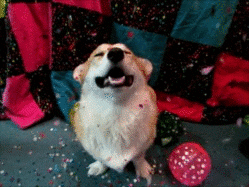 Share this through social media.